I always thought that it would be difficult for anyone to travel throughout the Soviet Union as much as I did during it's collapse. I was travelling continually; visiting construction sites; meeting new business partners; following up on possible business leads; and socialising with influential people. I was also aware that very few other people were using cameras. Either they didn't possess a camera, or they weren't courageous enough to use one in broad daylight. After all, it was only a few short months prior to my arrival that such activity would have been prohibited.
The destruction of communism, and the unfoldment of what replaced it, was fascinating to me. I was unconcerned about any potential repercussions of my brazen use of a camera – I arrogantly thought I was untouchable.
When I started viewing my photographs in preparation for writing Boundless, it struck me that I was viewing a visual catalogue of the Soviet Union at a significant time in history.
Kazakhs
It was a boy's only affair at the commissioning function for a meat processing plant located in the vast tree-less Kazakh steppe. This site was located near the launch pad for Yuri Gagarin's rocket that made him the first man in space. I visited this site twice. Each time I was entertained by the local State Farm manager - a gracious character who was the tribal chief, farm manager, patriarch, and community leader.
Kazakh Girl
A Kazakh girl in traditional costume at the opening of a small-scale meat processing facility in central Kazakhstan. There was much fan fare and ceremony over the opening of this plant – it was an important facility for the people of this huge state farm.
Temporary Housing
A New Zealand milk processing facility was installed in this building a year before I arrived in the USSR. Political favours amongst local 'leaders' required that the milk processing be relocated to another town a couple of years later. Such random acts happened as the political power base shifted and changed in some locations during the collapse of communism.
Me and V.I.Lenin
V.I. Lenin adorned every office when I first arrived in the CCCP. After Christ, we reckoned his visage was the second most recognisable face in the world. This photo was taken on my second day in Russia in 1990. I didn't have a clue where my journey would take me. I still don't.
Eighteen months after this photo was taken tens of 1,000's of V.I. Lenin's portrait had been discarded.
Ethnic Diversity
The diversity of Russian peoples fascinated me. The Tatars are one of the larger groups comprising the Russian Federation. Local girls dressed in ceremonial costumes engage in the opening ceremony of a meat plant we built in Tatarstan.
Child in the Altai
So much change has occurred in Russia over the last 25 years – occasionally I wonder what has become of people like this child standing on the threshold of her home. Equipped for the climate, she has a presence that suggests she's had more life experience than her age would normally avail. The boardwalk on the ground behind her provides clean passage over the wet and muddy conditions that can exist during spring and autumn in this remote Altai village.
Salkhalin in Spring
Sakhalin, a huge island located in the Far East of Russia, north of Japan was the location of one of my business partner's offices. I unsuccessfully attempted to do a deal here for several cold storage facilities. Good people and beautiful place, it compensated for a lost business opportunity.
Only an Alcoholic Drinks Without Toasting
Drinking Georgian cognac was one feature of a Russian BBQ, or shishlick. As the Russians say: 'It is only an alcoholic who drinks without toasting'.
Man of Adventure
Our Man in Moscow displays his flying prowess during my first full day in USSR. He jumped from a helicopter in southern Siberia.
Bond. James Bond.
Spring Has Sprung
Spring is visually an unappealing time in Russia – grit, dirt, and settled airborne pollution smothers the snow. As the snow melts it leaves layers of debris coating the earth.
The behemoth in the background is the OKMC steel mill. It was situated very near a city, where it's red dusty emission discharged into the local atmosphere. During the early 1990's the life expectancy of the average male was 53 in this city. Pollution was probably a factor.
Traditional Transport
Not to be mocked: traditional transport. The horse and cart has stood the test of time and probably will continue to do so. With a bit of good lovin' and roadside pasture, and these buggies can function in most climatic conditions.
Some Dispute Over Nothing
Taking a position was a common approach adopted by Soviet functionaries – they were particularly good at staking their ground, creating barriers, defending them, and negotiating a favourable outcome. The robustness of these encounters became increasingly familiar for me.
Social Activities
Socialising was a great aspect of Soviet business – it was often the glue that prevented anyone from taking things too seriously. The Soviets were great hosts and relentless joke tellers.
Slaughterhouse Construction
It's all go for the locals as they construct the building envelope for the slaughter floor and refrigerated facility at Ust Koksa in the Altai. In following years we took complete control over every aspect of projects – including the construction of the buildings – often shipping prefabricated structural steel from New Zealand. It minimised any cost or timing surprises during construction.
A Healthy Disrespect for Brezhnev
I encountered this image as I entered a Soviet flat for the first time in Moscow in 1990. I thought it was a relatively bold thing to do, given that the Soviet Union was still in tact, and I had been led to believe that such behaviour would be punished with a lifetime in a Gulag. Maybe one could get away doing this to Brezhnev, but not Lenin or Stalin?
Out with the Old, in with the New. Again
This band was playing in a park in St Petersburg in 1991 – a month earlier the city was called Leningrad.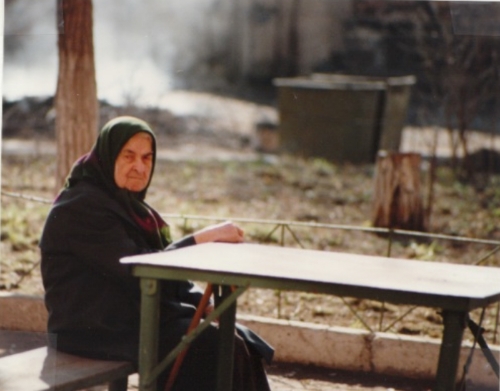 Tough times for pensioners
The collapse of the Soviet Union was a tough and disorientating time for many pensioners. Probably not for the first time in their life, everything – the society, the economy and the sense of place - they had worked for and helped create effectively evaporated within months of the collapse of the Soviet Union. Pensions weren't paid for months, food rationing was severe, inflation exploded, and the roubles they had squirreled away devalued ten fold.
Every hardship they had endured; the loved ones they lost in the Great Patriotic War (Second World War) combined with Stalin's purges before and after the war seemed to be all for nothing.
A Lonely Lada
A Lada makes it's way along the main street of a southern Ural city. Few people owned private cars around 1990 but by 2000 that had all changed.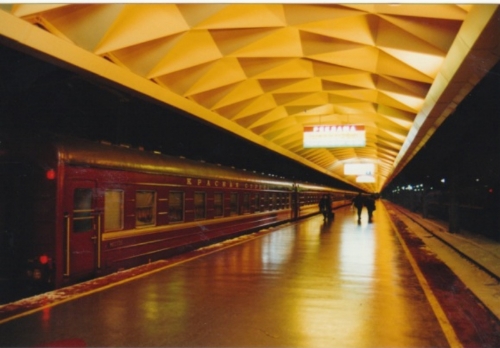 Railway Station
This Soviet Railway Station appealed to me, not only because of the strong geometric form and impactful lighting, but also for its invitation to lead me on a journey. The structure gave me confidence to ride a train - it promised a safe passage to my destination.
We have modified this image as our motif for www.Boundless.info – to inspire people to come on a journey.
Rally
I really had no idea what the theme of this rally was – whether they were supporting communism or opposing it – such was my complacent approach to learning the Russian language – and the randomness of Moscow life.
Steel Mill
The OKMC steel mill was located near the city of Novotroitsk in the southern Urals. We built a slaughter floor and meat processing facility here – paid with proceeds from foreign steel sales. The steel mill General Director wanted to provide good quality meat products to his employees. I have fond memories of the people I socialised and worked with here.
Altai Horseman
The Altai is a remote province in southern Siberia – near the Mongolian and Kazakhstan borders. Altai men are renowned horse riders, like their Mongolian and Kazakh neighbours. Locals lived in the great outdoors with easy access to animal protein in the form of venison, sheep and goat. Deer in this region produces some of the most biologically active deer velvet (the soft horn cut from the head of the deer before it becomes antler each year). The velvet is used for herbal treatments (such as aphrodisiac) in some Asian cultures. Horses were an effective means of herding the deer.
May Day 1991
There was a phase in Russian history where some grown men derived twisted pleasure from waving a traffic police wand at motorists. In the months following 1 May 1991 I seized every opportunity to purchase the wands from traffic police. (I was often apprehended for speeding in Moscow). They were grateful for the foreign currency and I was grateful to have the illuminated wands as gifts for friends back home.
A Love of Flight
This CCCP air force fighter jet helmet was one of many pieces of aeronautical equipment our Man in Moscow had in his arsenal. Among his many attributes, his love of flight set him apart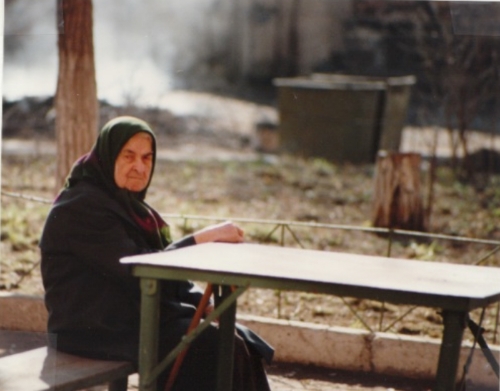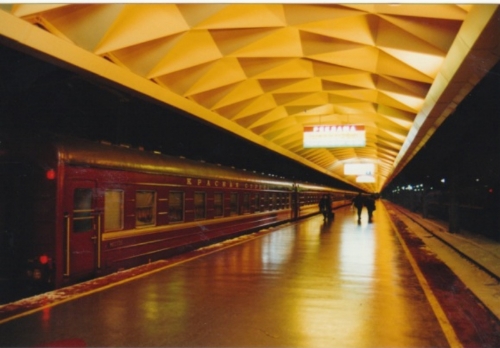 I'm now aware that I was very privileged to be welcomed into Russian life, and allowed to engage intimately with so many people. Some of those photos are available on this website and on the Facebook page Boundless.